Thermal leggings DOGGO
Thermal leggings BLUE MOON by YOGIness®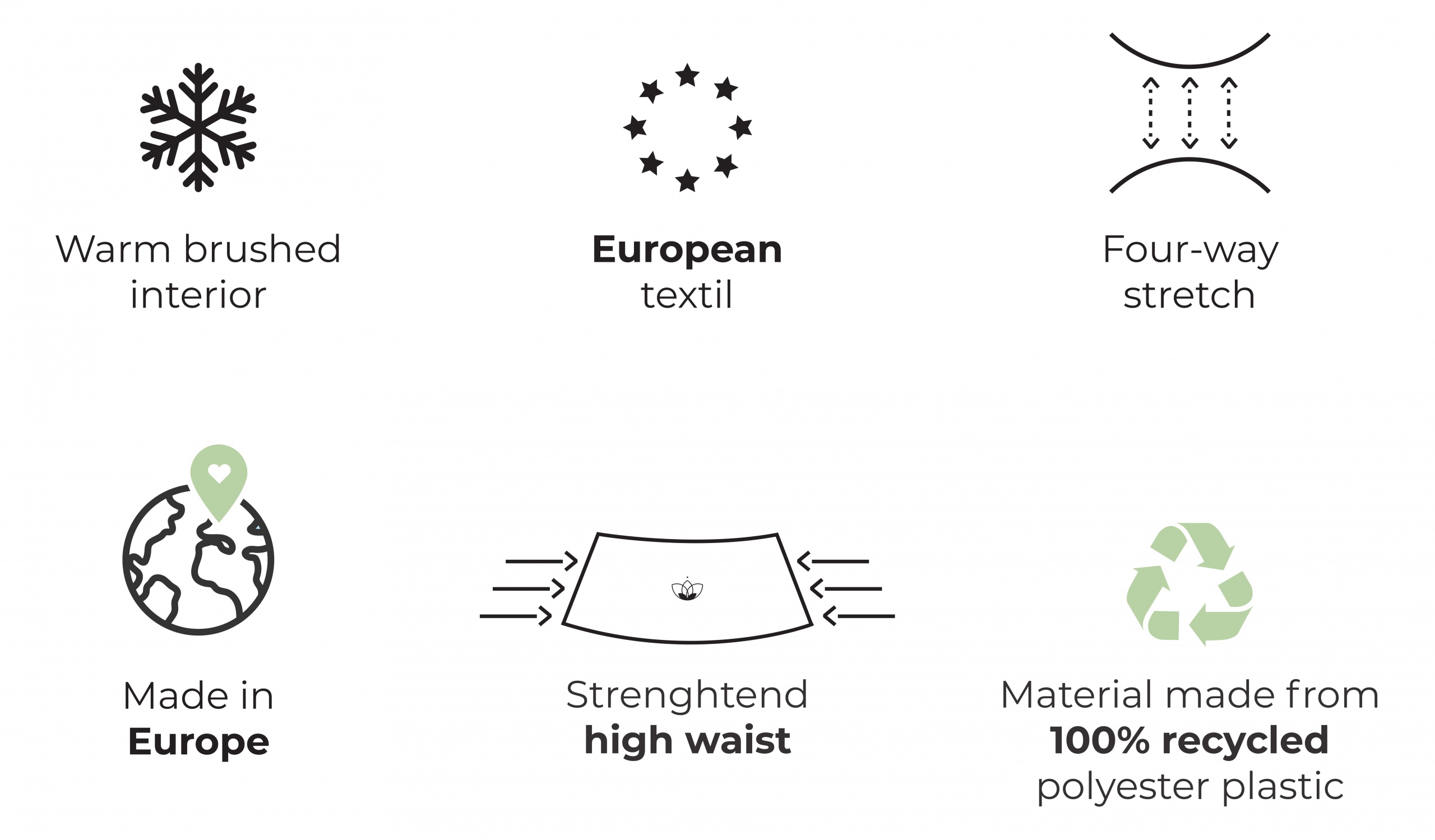 The material consists of 85% polyester and 15% elastane. 
The material possess lower elasticity compared to our other products, but it's very comfortable and warm.
We value your opinion, therefore we decided to test the new models. For now, you may find then for a special "testing" price and we will be happy if you share your feelings of the wearing with us.
It's an ecological choice to buy a product that lasts.
To enjoy your leggings for as long as possible, wash them at a maximum temperature of 30 °, inside out and without fabric softener. Do not dry them in the dryer.
Choose the size of your leggings according to your custom size. If you hesitate between two sizes, we recommend to pick the smaller one. It's possible to put in the basket only the size we have currently in stock. 
You may find a size table in the product gallery. If the product does not fit you well, there's no problem to change or return it. All the information about returning and changing the product is to be found in our blog.