Recycled bra PURE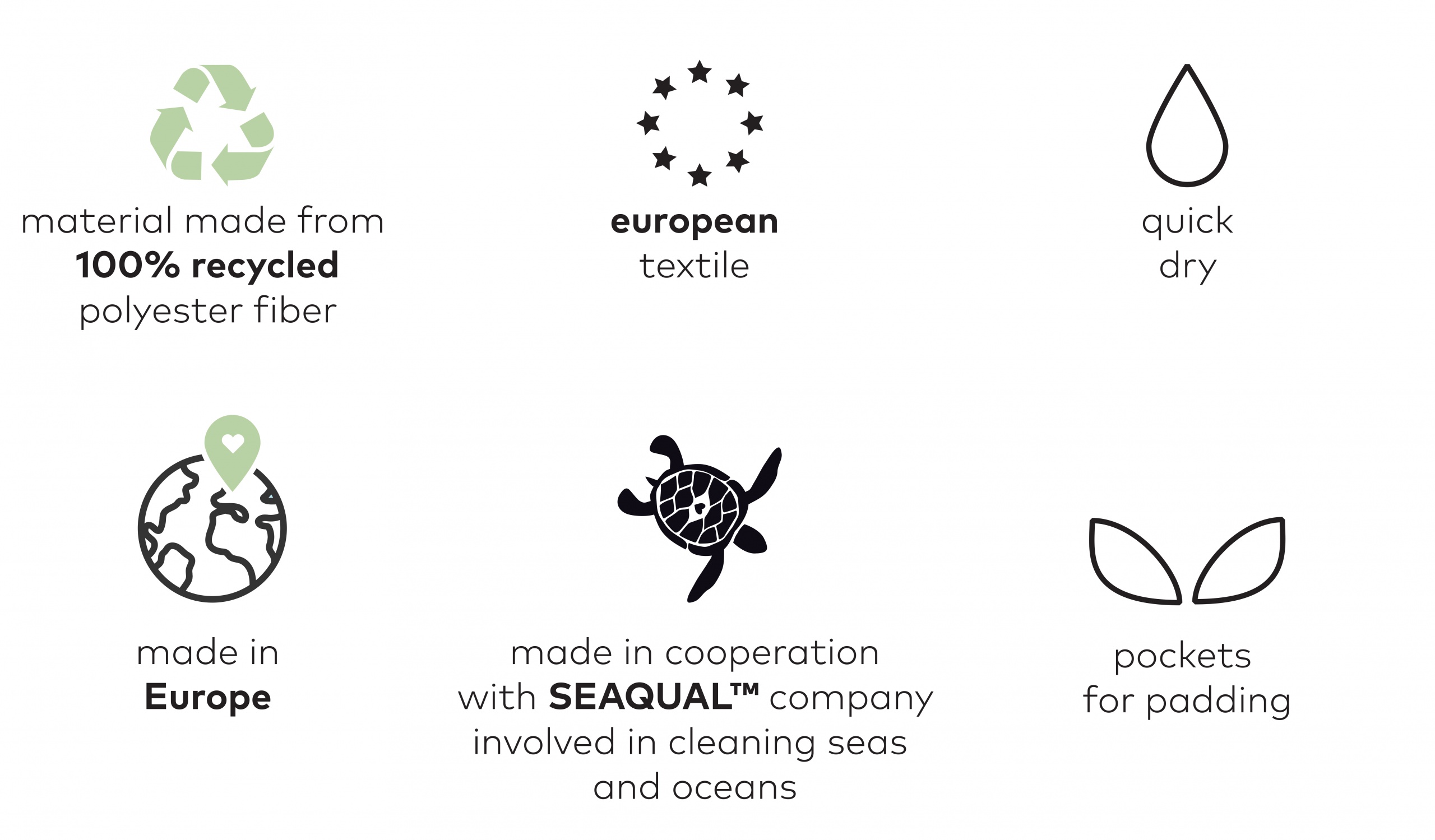 A favourite sports bra BLACK has finally got to have its gentle twin. A fair, beige, almost white sports bra is going to light up any outfit. These bras, together with our classic BLACK,  will create yin and yang of your sport's closet.
The material consists of 80% polyamide and 20% elastane.
There are pockets for paddings. The paddings are not included with the product.
A material used for sports bra is made of 100% recycled polyester fibre from the plastic waste collected from the seas and oceans.
It's an ecological choice to buy a product that lasts.
To enjoy your products for as long as possible, wash them at a maximum temperature of 30 °, without fabric softener. Do not dry them in the dryer.
Choose the size of sports bra according to your custom size.
JESENNÁ ZĽAVA - 20 % NA VŠETKY PRODUKTY
ZĽAVA - 20 % NA VŠETKY PRODUKTY
AKCIA DO - 60 % NA VYBRANÉ PRODUKTY