Recycled THERMAL leggings FIRE
Thermal leggings FIRE from collection Elements by YOGINESS®
A symbol of passion, love and strength.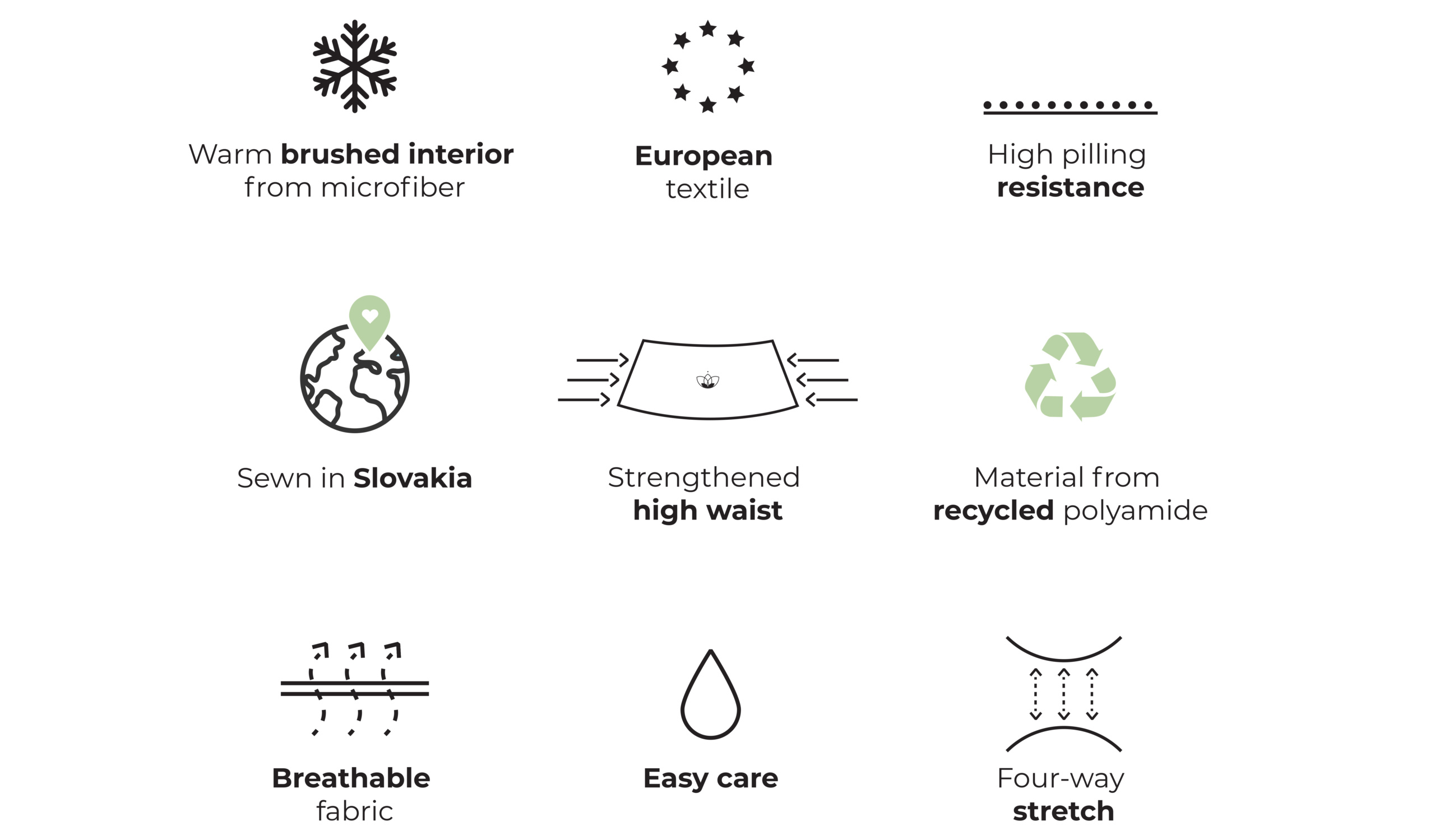 Fire is one of the four elements composing the base of our physical world as well as our new collection ELEMENTS. Thermal leggings FIRE will not only warm you up, but thanks to the accent of red colour they will brighten every gloomy day. An illustration of a chinese dragon, which is symbol of strength and life, underlines the fire element. We created this design painting with aquarelle and acrylic paint and put the finishing touches with digital illustration.
Thermal leggings are sewn from high-quality Italian fabric, that is covered on the inside with extremely soft warming fleece. Thanks to this quality it will keep you warm during cold winter days be it at home, on a walk or at a skiing trip. Our last year design of the leggings is made even better this time – we delicately raised waist, lengthened the legs and overall tuned the design to fit perfectly and meet the requirements of your size.
Wearing this piece may warm your soul and mind by being made locally and from 100% recycled fabric. By recycling and with sustainable attitude to fashion we altogether save materials and sources needed for production, we decrease an amount of production of new waste and protect our planet.

ZĽAVA - 20 % NA VŠETKY PRODUKTY
AKCIA DO - 60 % NA VYBRANÉ PRODUKTY