Recycled thermal leggings BLACK
Thermal leggings BLACK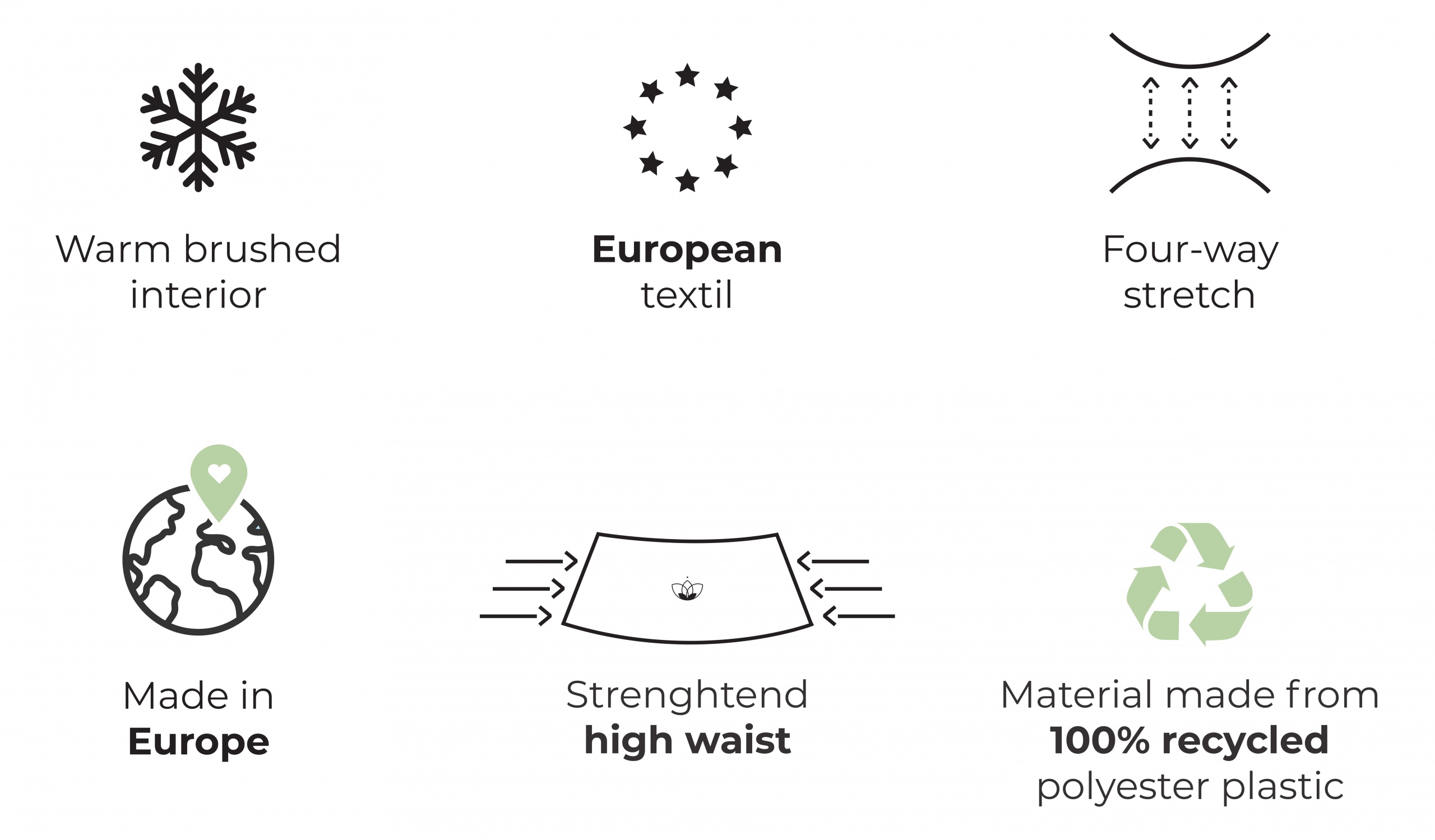 Recycled black leggings in its thermal version are great buddies for winter adventures. Fluffy reverse of the leggings will comfort you and make you warm whenever you need it, either taking a walk in the forest or enjoying your autumn coffee on the terrace.
Beside that, they are made of recycled material, could you wish for more? :).
Leggings are sewed in our classic YOGINESS style with the logo sign on their back.
The material consists of 80% polyamide and 20% elastane.
It's an ecological choice to buy a product that lasts.
To enjoy your leggings for as long as possible, wash them at a maximum temperature of 30 °, inside out and without fabric softener.
Do not dry them in the dryer.
Choose the size of your product according to your custom size. You can find the size chart in the product gallery. It is possible to choose the size we currently have in stock.