Recycled sports bra FUJI
Sports bra FUJI by YOGIness®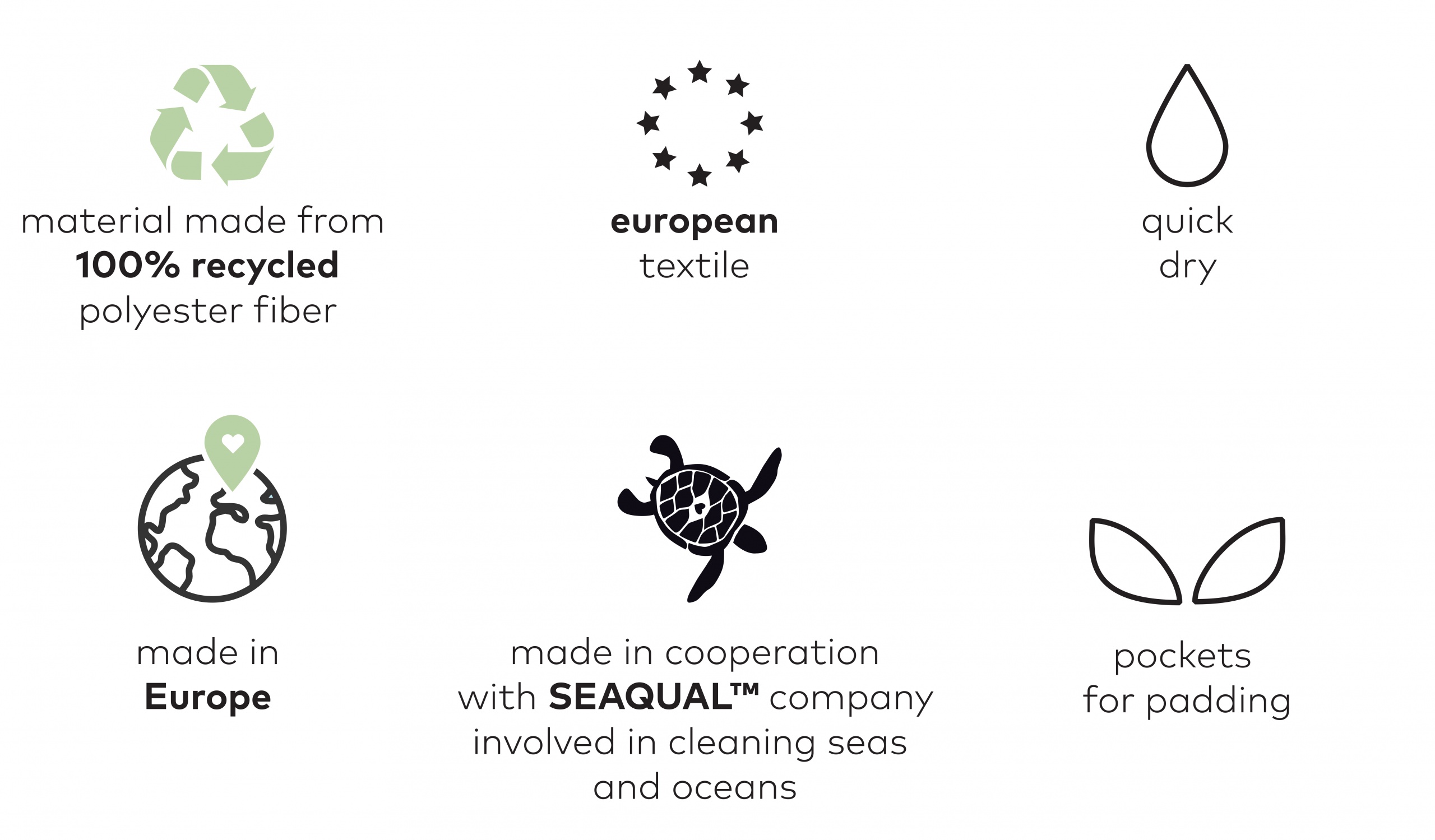 FUJI is a symbol of uniqueness in Japan, that's why we didn't hesitate for a long time when choosing the name for this design. We've been pouring colours onto the canvas in our workshop and have created this original piece inspired by japanese culture. We see a rough sea and colours of the rising sun in it.
The material consists of 80% polyester and 20% elastane.
There are pockets for paddings. The paddings are not included with the product.
A material used for sports bra is made of 100% recycled polyester fibre from the plastic waste collected from the seas and oceans.
It's an ecological choice to buy a product that lasts.
To enjoy your products for as long as possible, wash them at a maximum temperature of 30 °, without fabric softener. Do not dry them in the dryer.
Choose the size of sports bra according to your custom size.