Recycled bra SASHIKO
Recycled bra SASHIKO by YOGINESS®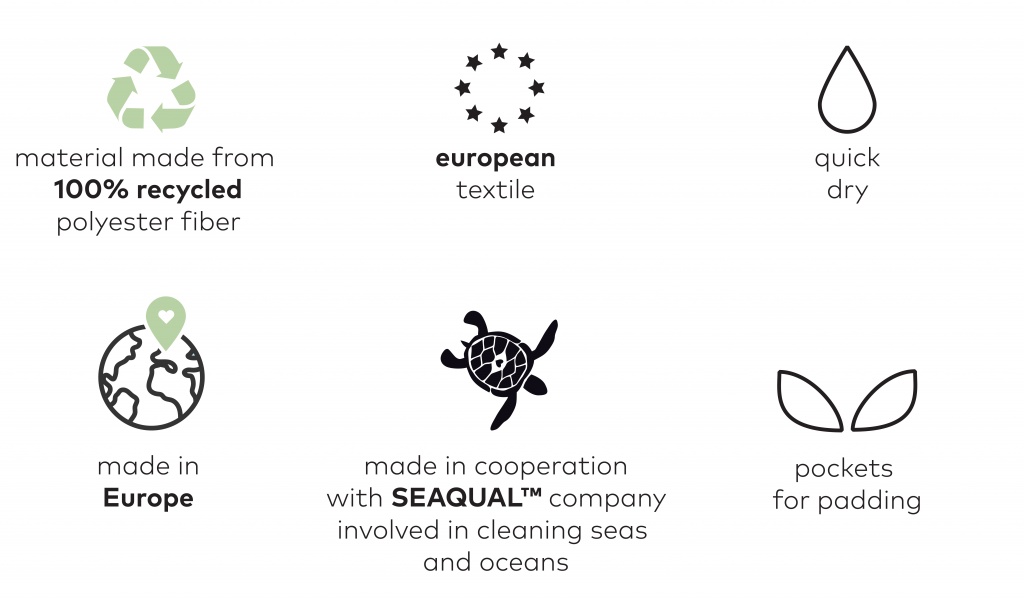 The combination of elegant black and gentle pink with traditional japanese embroidery won over our hearts on leggings as well as on our sports bras. For stylish look, pair with SASHIKO leggings or leggings in our BLACK design.
The material consists of 80% polyester and 20% elastane.
There are pockets for padding. The padding is not included with the product.
A material used for top is made of 100% recycled polyester fibre from the plastic waste collected from the seas and oceans.
It's an ecological choice to buy a product that lasts.
To enjoy your products for as long as possible, wash them at a maximum temperature of 30 °, without fabric softener. Do not dry them in the dryer.
Choose the size of sports bra according to your custom size.