Leggings NIKO – Cottonfeel
Leggings NIKO by YOGIness®.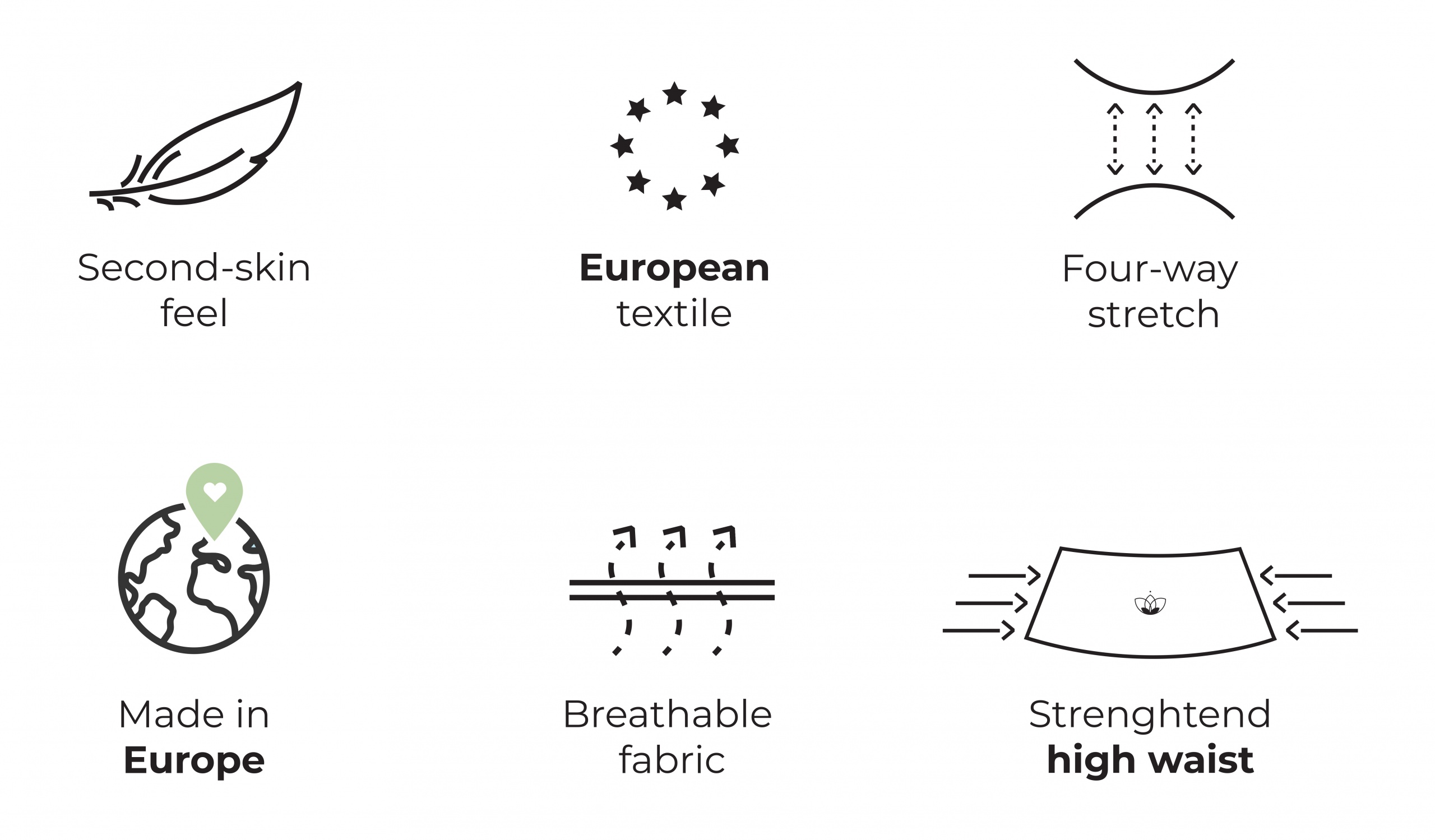 NIKO in japanese stands for the day light or two lakes. Maybe a little atypical connection, but the soft green colour depicts it precisely.

A special treatment of the polyamide fibre creates a cotton feeling on your skin, while the product keeps its strength as in our other materials. That is our newest addition to the family of materials – Cottonfeel. It's perfect for activities in which you want to be as snug as a bug in a rug :).
Material with its matt effect will perfectly adjust to every curve and will be your second skin, therefore we recommend to combine it with seamless underwear.
The material consists of  80% polyamide and 20 % elastane.
It's an ecological choice to buy a product that lasts.
To enjoy your leggings for as long as possible, wash them at a maximum temperature of 30 °, inside out and without fabric softener. Do not dry them in the dryer.
Choose the size of your leggings according to your custom size. You can choose the size we currently have in stock.